Structures of Wood Shredder:
1. Connector
This is the connector for be trailed. Sure, it can be made according to the requirement of customers.
2. Hydraulic oil tank
The oil tank is 38L.It guarantees that you can use it longer than ordinary one.
3. Blades
There are two steel dual edge fly wheel blades on the WC-40. Sure, if you need four blades on it, we can produce for you. The blade is made by tool steel.
4. Bed plate
There is one bed plate on the inner of the feeding chute. It can guarantee the service life of chipper.
5. Discharge chute
The discharge chute gives excellent airflow and easy adjustablility.
6. Tyres
The diameter of the tyre is 53cm. It is always used on minibus in China. Another choice is turf tyres.
Details of Wood Chipper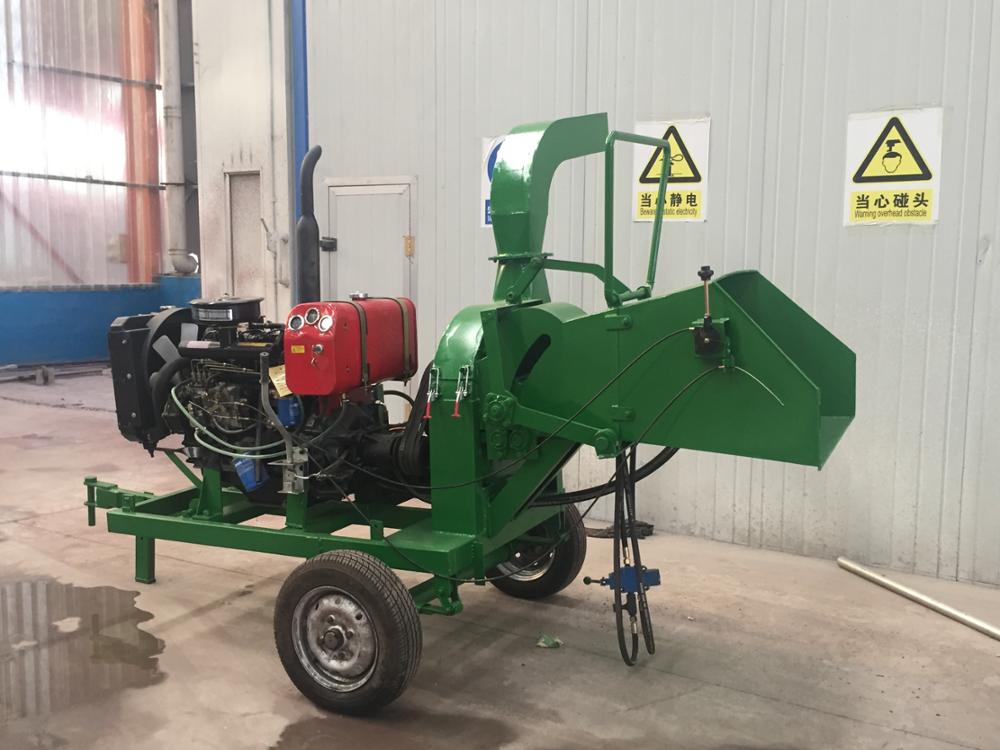 Details of diesel engine wood shredder
---Mobile with wheels, diesel engine, specially designed for out door working
---Hydraulic reversing valve control feeding, Feed inlet volume:20*22cm
---Diesel power: Weichai brand ,Less consumption and electric starter.