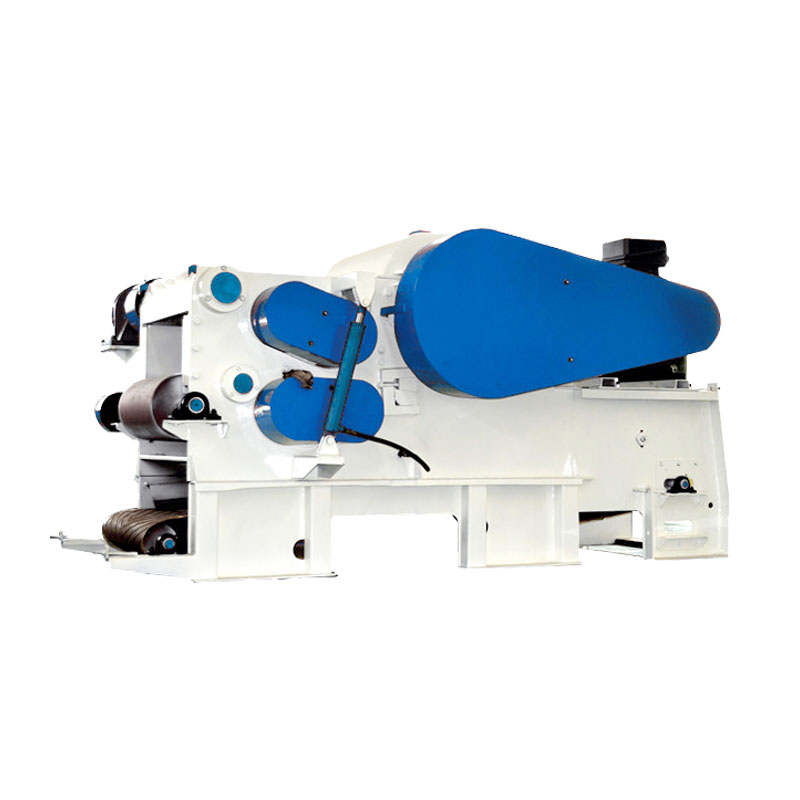 Description of Wood Chipper /wood chipper shredder
1.wood chipper/wood chipper shredder is mainly used to crush big wood logs or wood timber, plywood,wood branches, furniture waste into small chips ,
the thickness of last chips is 3mm-5mm, length and width is about 15-30mm, it is wood chips not wood shavings. by adjusting knives gap ,outlet chips dimension will be adjusted.
2.wood chipper /Wood Chipper Machine contains 4m long feeding belt conveyor, when conveying logs,
the speed can be adjusted .also it can connect with outlet conveyor to transport away crushed wood chips. the wood chipper can work on the ground-- outlet conveyor at the chipper bottom, then will no need to make foundation. Also can install outlet conveyor at the behind of wood chipper , then just need to do foundation under the ground .
3.wood chipper/wood chipper machine knives can be sharpened by knives sharpener , the rotary blade must be sharpened every day , can be used for 30-40 days , the fixed blade has 4 month service life .
Technical Parameter of wood chipper
Model

Power

(kw)

throughput

(t/h)

Feeder Size (cm)

Chips Size

(cm)

Rotary Knife

(pcs)

Fix

Knife

(pcs)

Feed Conveyer

(m)

YMPJ-G216

55+3+1.5

5-8

23*50

3*3

2

1

4

YMPJ-G218

110+5.5+1.5

8-15

30*68

3*3

2

1

4

YMPJ-G2113

160+7.5×2+1.5

15-25

35*80

3*3

3

1

4
Product Features of special Drum Wood Chipper machine:
1.Drum wood chipper machine series work with advanced structure;
2.produce high quality wood chips;
3.widely applicantion range;
4.easy operation;