Breif Introduction of Rotary Dryer:
The rotary drum dryer is a type of industrial dryer employed to reduce or minimize the moisture content of material it is handling by bringing it into direct contact with a heated gas.
Rotary drum dryers are customized drying equipment for your specific requirement. our ROTEXMASTER`s design team are able to design Rotary Drying Equipment which can effectively save your budget and efficiently running.

The dryer feture:
1. High heat efficiency. The principle of heat transfer of the cylinder dryer is heat conduction and the conducting direction keeps identical in the whole operation circle. Except heat loss of end cover and radiation loss, all heat can be used for evaporation of wet materials on the wall the cylinder.
2. Large operation elasticity and wide application. Various drying factors of the dryer can be adjusted, such as concentration of feeding liquid/thickness of material film, temperature of heating medium, rotating speed of the drum etc. which can change drying speed of the under dryer. As these factors have no interrelations each other, it brings great convenience to dry operation and makes it applicable to dry various materials and to meet different requirements of production.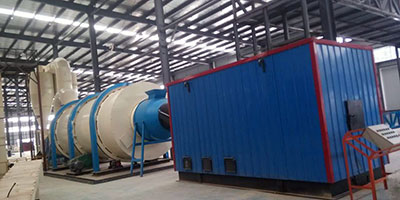 | | | | | |
| --- | --- | --- | --- | --- |
| Model | Power(kw) | Evaporation(t/h) | Gradient | Thickness(mm) |
| GHGφ1.2x12x1 | 4+11+2.2 | 0.34-0.65 | 3-5° | 10-12 |
| GHGφ1.5x12x1 | 5.5+18.5+3 | 0.53-1.25 | 3-5° | 10-12 |
| GHGφ1.5x18x1 | 7.5+30+3 | 0.67-1.32 | 3-5° | 10-12 |
| GHGφ1.8x18x1 | 11+30+3 | 0.73-1.35 | 3-5° | 12-14 |
| GHGφ2.0x24x1 | 12+55+5.5 | 0.96-1.75 | 3-5° | 14-18 |
| GHGφ2.2x24x1 | 12+55+5.5 | 1.2-2.1 | 3-5° | 14-18 |