Structurer of Dryer Machine:
Highly various material from the feed screw directly into the breaking drum dryer,the plate is on the inner wall of the roller against taking the fall. Break bulk material with a negative pressure of the high temperature medium full contact, complete heat transfer process. Since the inclination and the action of the draft fan, the
material from the feed end to the discharge end to move slowly, and then in the dischargingend airflow extraction, via the conveying pipe after further drying into the dust, the airlock discharge.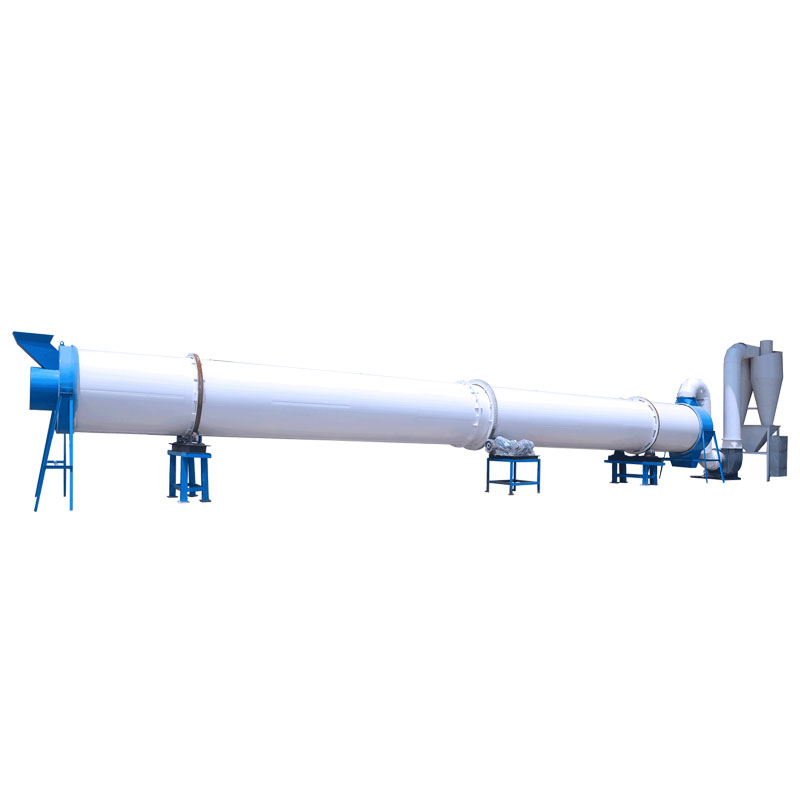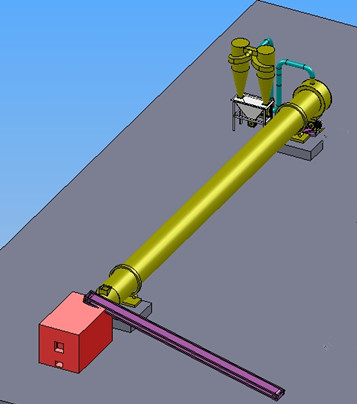 | | | | | |
| --- | --- | --- | --- | --- |
| Model | Power(kw) | Evaporation(t/h) | Gradient | Thickness(mm) |
| GHGφ1.2x12x1 | 4+11+2.2 | 0.34-0.65 | 3-5° | 10-12 |
| GHGφ1.5x12x1 | 5.5+18.5+3 | 0.53-1.25 | 3-5° | 10-12 |
| GHGφ1.5x18x1 | 7.5+30+3 | 0.67-1.32 | 3-5° | 10-12 |
| GHGφ1.8x18x1 | 11+30+3 | 0.73-1.35 | 3-5° | 12-14 |
| GHGφ2.0x24x1 | 12+55+5.5 | 0.96-1.75 | 3-5° | 14-18 |
| GHGφ2.2x24x1 | 12+55+5.5 | 1.2-2.1 | 3-5° | 14-18 |