Breif Introduction of Wood Pellet Production Line:
1. Complete Wood Pellet Line can press 4-12mm diameter biomass fuel pellets and fertilizer pellets ,such as
biomass waste from sawdust, rice husk, beech wood ,coffee husk, agricultural stalk, straw, peanut shell,
sun flower seed, palm shell, paper, plastic ect, such as fertilizer materials from animal manure ,plant waste ect .
there is knives installed nearby our pellet outlet door, whichcan adjust pellet length.

2. Complete Wood Pellet Line contains Chipping Section, Grinding Section, Drying Section,Pelletizing
Section, Cooling Section ,screening Section, PackingSection .invest price low and working efficiency high.

3. Complete Wood Pellet Line key pellet machine has one two layers ring die inside and roller assemble ,
when works ,roller assemble will move , ring die keep stable , in this way will produce large pressure and press good pellets . Also the two layers die :top layer and bottom layer, only bottom layer works, when ring die is broken, then take over it and make top layer into bottom, in this way one ring die can use two times , also top layer and bottom layer hole can be different , so one ring die also can press two dimension pellets.but other suppliers pellet machine only can press one type.

4.Complete Wood Pellet Line capacity is from smaller 500kg/h to bigger 20ton/h ,hundreds of lines are installed in China and abroad, such as Finland, Thailand,Bulgaria, Chile, Albania, Denmark, Sweden , Romania ,
Japan ,Korea, Vietnam Tunisia ,Malaysia, Russia ect . greatly welcome to visit .


5. Complete Wood Pellet Line key pellet machine contains full automatic lubricated spare parts grease
systems, which can lubricate spare parts rollers, shaft, bearings and gears automatically , the pressure between rollers and die can be adjusted automatically to fit for different materials pressure ratio ,now it is our national patent product .

6. Complete Wood Pellet Line machines spare parts are made by ourselves , mostly are made by CNC
systems, through high technology heat treatment , we can ensure its high quality and good precision.

7. Complete low-temperature drying, cooling, screen the whole process for one time. Invests few,
consumption is low. Microorganism fungus survival rate>98%

8. Complete Wood Pellet Production Line is widely used in the biomass-energy fuels plant, power plant, wood
processing plant, fertilizer plant, chemical plant etc. wood pellet production line is the ideal pressing shaping
equipments with low investment and high profit.

9. Complete Wood Pellet Line is hot selling more than 30 full lines each year, we have big discount for old
customer , greatly welcome to call and email me for details .


10. If you are interested in our complete wood pellet line ,please choose your ideal pellet machine model as below and tell us
your materials dimension and raw humidity. Then we will design the full flow chart with best price for you.

Chipping Section of Wood Pellet Line:
The mechanical gripper put the wood on the buffer platform then the vibration conveyor send it into the chipper machine crushing wood into wood chips.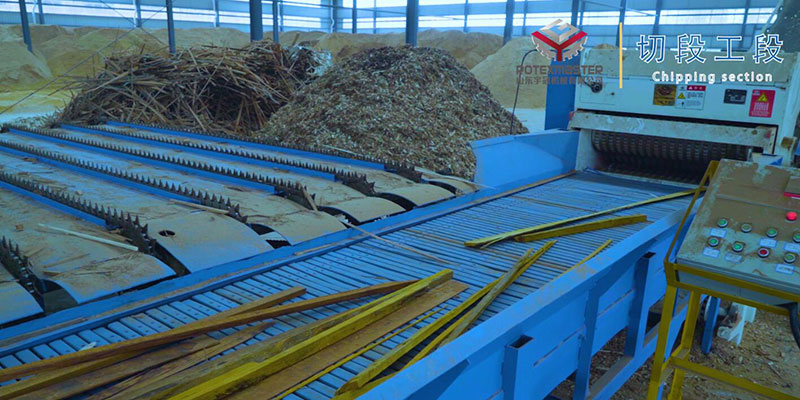 Drying Section of Pellet Production Line:

The stove offer heat by burning, fan blower pass the heat wind to Rotary Dryer.The rotary dryer can adjust the rotary speed to control the flow and transport speed of material. All of above parts guaranteed the final output capacity and drying effect of the rotary dryer.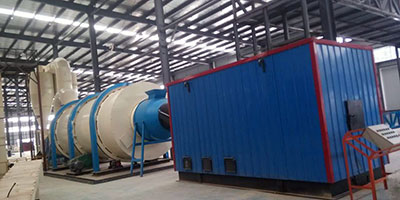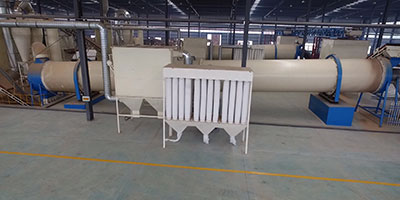 Grinding Section of Pellet Production Line:

First, the roller conveyor will convey out the dried wood chips from buffer silo to belt conveyor,then wood chips will be conveyed by the belt conveyor into the double rotor Hammer Mill evenly, to be grinded there , then grinded powder move into the cyclone.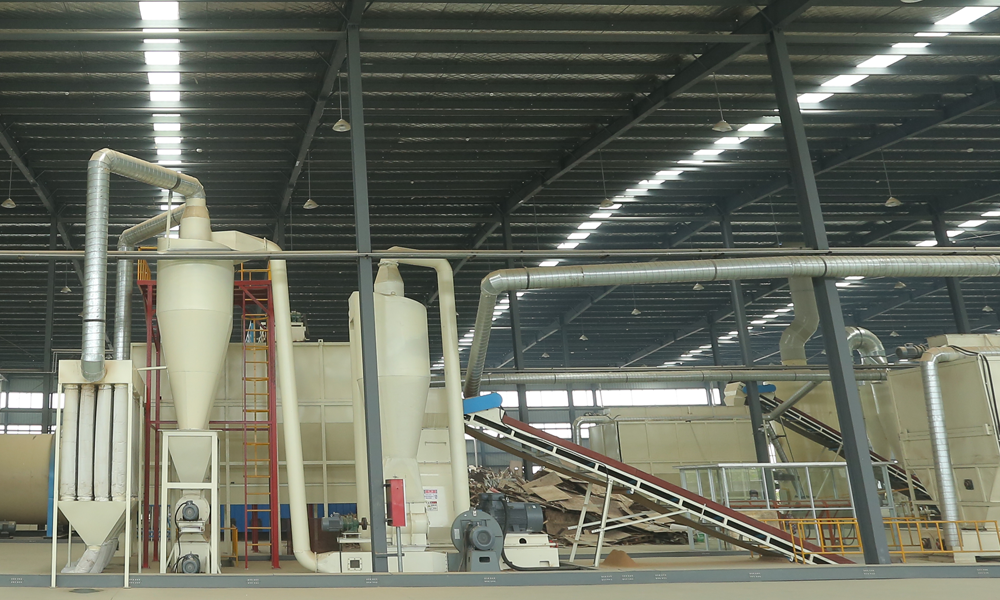 Pelletizing Section of Wood Pellet Production Line:

There are 6 sets 220kw YGKJ850 Vertical Ring Die Wood Pellet Machine in pelletizing section, after some time`s storage ,the moisture of material in the material, silo is evenly, easy to formation,220kw YGKJ850 vertical ring die Wood Pellet Machine , high efficiency, strong stability, low maintenance cost ; each device highly independent, more reasonable program design.
Cooling Section of Pellet Line:

The counter flow circulating wind cooling wood pellets to room temperature . The cyclone collecting the dust , ensure clean. There is a simple screener below the cooling silo, screening cooled wood pellets, make pellets quality better, more standard.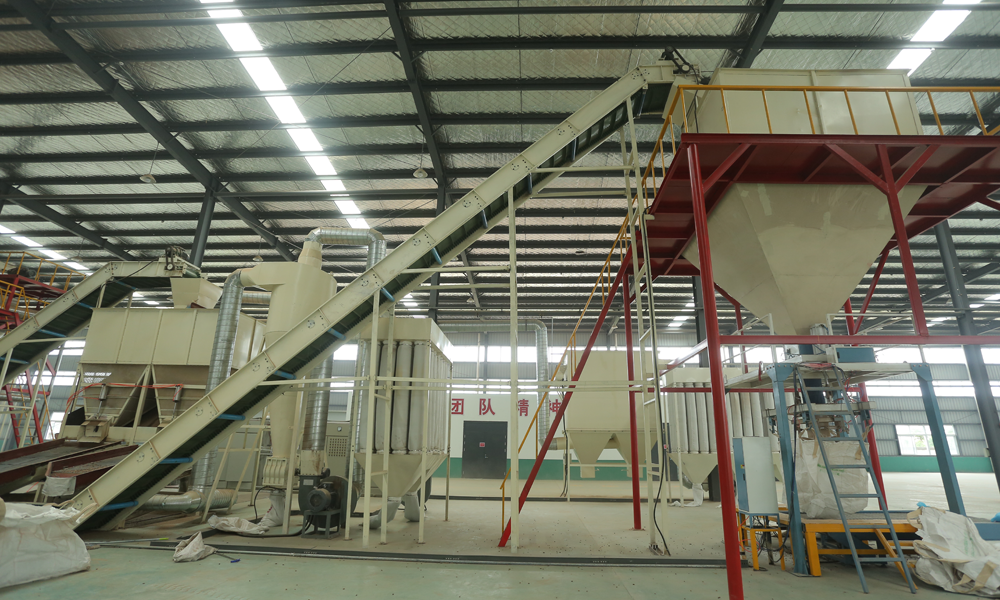 Packing Section of Wood Pellet Line:

Screened wood pellets are transported to the finished product silo by the big-angle belt conveyor. The finished product is equipped with an automatic weighing of the tonnage scale, and the pellets are packed according to the set weight, and the net bag conveyor delivers the packaged pellets to the specified location.

Dust Removal And Computer Control Terminal System:
The whole line use pulse dust collection and bag dust collection We use big wind pipe to collect all dust which produced in transport process into dust collection room,which protect the cleaning of all workshop.
The overall electric control system using the combination of centralized control and distributed control, so that the centralized management of the whole production line running will be better, distributed emergency control more timely.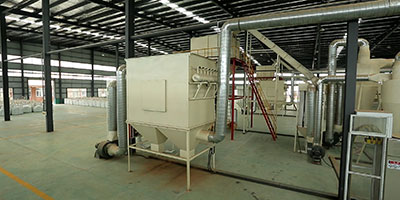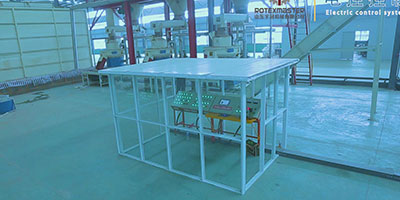 Finished Pellets of Wood Pellet Production Line: